In this episode of Marketing Personalities, Brit Kolo interviews Jenny Bremer, who's the Owner of Remembered Practice, about how she approaches marketing for her holistic mind-body counseling practice as an INFP.
Listen to this Marketing Personalities Episode:
Podcast: Play in new window | Download
Subscribe: Apple Podcasts | Spotify | Stitcher | RSS
Listen on iTunes
Listen on Spotify
Listen on Stitcher
Watch the Marketing Personalities Podcast on YouTube:
Links Mentioned:
Jenny's Website
Jenny on Instagram
Schedule a Free Call with Jenny to Explore Counseling
Podcast Episode: A Review of the Diplomat Tribe with Rachel East
Podcast Episode: A Closer Look at the Diplomat Tribe
Find Your Marketing Personality Type Here!

The INFP Marketing Personality Type Episode Summary:
I'm chatting today with Jenny Bremer of Remembered Practice to talk about how she markets her business, specifically as an INFP.
Right up front, I want you to know that Jenny is MY COUNSELOR! She's the one who I sit down with and air out all my crap to and helps me heal and process and grow. Jenny's been an integral part of my personal growth and healing journey over the past year and I'm thrilled to be bringing her to you today from this interesting angle.
In our interview, you'll get to understand what Jenny does and how she does it for her clients in her multi-modality practice and how she's gotten here, to today, helping people in these ways.
As we dive into her personality type of INFP, you'll learn that an INFP's best marketing strategy includes pairing their business effort with a charity, relief, or giving back effort. And while this recommendation is often triggering to INFPs in business, you'll get to hear exactly how Jenny is doing this in her business and why it's working brilliantly for her.
I often receive emails from INFPs who aren't super happy with their Marketing Personality Type results. They know they're called to give back to causes they care about, but often as a new business owner or as someone who's still trying to make a living for themselves, it can feel daunting to then be told they might want to give back and share the wealth a bit.

I get it! I can see why this can be challenging. But notice how I don't recommend specifically to "donate money to a cause." I recommend pairing business effort with giving back effort and that can look very different from simply writing a check to a charity every month. I promise! And we get into two real-life examples of what I'm talking about right in this episode.
Jenny and I also discuss what it's like to be a deep-feeling INFP who then shows up on Instagram with real, raw stuff. I can't wait to hear from other INFPs and how this resonates with them.
So I invite you to listen in to this one whether you're an INFP or not and meet my friend and counselor, Jenny.
And if you're feeling called to work with her, click this link to get on her schedule. She works with people virtually, so it doesn't matter where you are in the world – you can work with her!
Thanks for tuning in!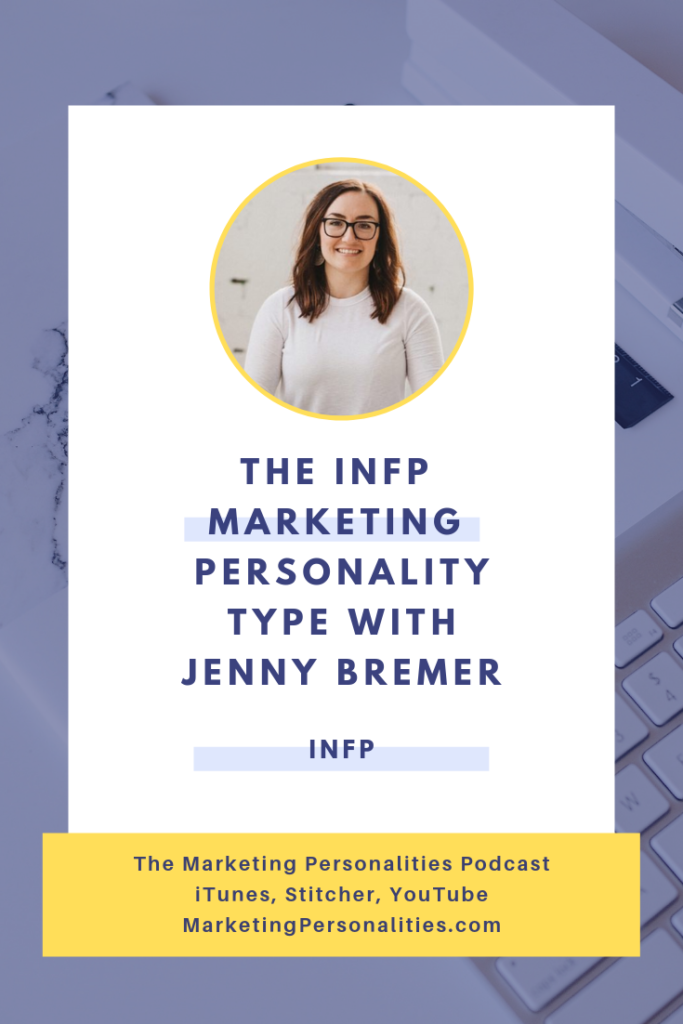 Podcast: Play in new window | Download
Subscribe: Apple Podcasts | Spotify | Stitcher | RSS