In this episode of Marketing Personalities, Brit Kolo interviews Stephanie Gilbert, the Founder of The Social Media CEO & CEO Yeah!. Listen to hear how Steph is expanding her brands, becoming a stellar CEO, leading her team, and always keeping it real on social media as an ENFJ.
*There are affiliate links included in this blog post. Should you click on one and purchase the product, program, or service through that link, Marketing Personalities will receive some cash money in exchange for the referral. TIA for supporting!
Listen to this Marketing Personalities Episode:
Podcast: Play in new window | Download
Subscribe: Apple Podcasts | Spotify | Stitcher | RSS
Listen on iTunes
Listen on Spotify
Listen on Stitcher
Watch the Marketing Personalities Podcast on YouTube:
Links Mentioned:

CEO Vibes with ENFJ, Steph Gilbert Episode Summary:
Welcome back to another episode of the Marketing Personalities Podcast! I'm Brit Kolo and I'm here today with Steph Gilbert, who is the Founder of The Social Media CEO & CEO Yeah!.
Steph and I are here today to discuss how she's set her companies up for maximum impact and how she's practicing what she preaches when it comes to social media strategy, which is her area of expertise.
But before we dig into that, you've got to get to know this woman.
Steph's Entrepreneurial Journey
Today, Steph is at the helm of two companies:
Social Media CEO, where she teaches Social Media Managers how to build their own agency and streamline their systems for profit and impact.
CEO Yeah!, where she hosts incredible retreats and empowers female business owners to become the CEO of their businesses.
Steph got started with managing social media accounts through her work with Urban Outfitters. She was the merchandiser for her local UO store in San Diego when the responsibility of managing the store's social media landed on her plate. While she didn't "know what she was doing" at the time, Steph chose to have fun with the responsibility and helped the social media accounts thrive.
Soon enough, Steph realized that a lot of small business owners were struggling to manage their own social media accounts and she figured she could help them out. She began managing others' accounts, learning and experimenting along the way, and found that she not only loved the work, she was also really good at it.
Over the course of a few years, Steph built up her own social media management agency so now Steph can manage her agency team, let them manage the social media accounts of her clients, and help other social media managers build and grow their own agencies at socialmediaceo.co.

Steph is an ENFJ… and sort of an INFJ
Steph has a pretty close split between I (Introvert) and E (Extrovert). She identifies primarily as an ENFJ, but still recognizes she has some INFJ tendencies and preferences.
What we know about these two types as it relates to social media is…
ENFJs tend to be EMPOWERMENT machines.
INFJs tend to be CONTENT machines.
And that pretty much sums it up with Steph, if you ask me.
She so naturally blends together lots of empowering content for her audiences to consume and regularly welcomes her audience members to learn from her through feel-good invitations.
I wanted to dig into Steph's content creation process a bit more and this is how Steph summarized it:
She focuses on STORY to drive her content, always. Written word is her favorite, so she starts there. And if a longer blog post is warranted, she takes her social media post and expands on it to make a full-blown blog post.
What's Next for Steph
Right now, Steph is focusing on launching her signature course, All Systems Scale – a course designed to help Social Media Managers systemize and scale their SMM agencies.
In the next year, Steph is focusing on building up the Social Media CEO Clubhouse membership and definitely hosting more retreats in fun, inspiring locations.
Connect with Steph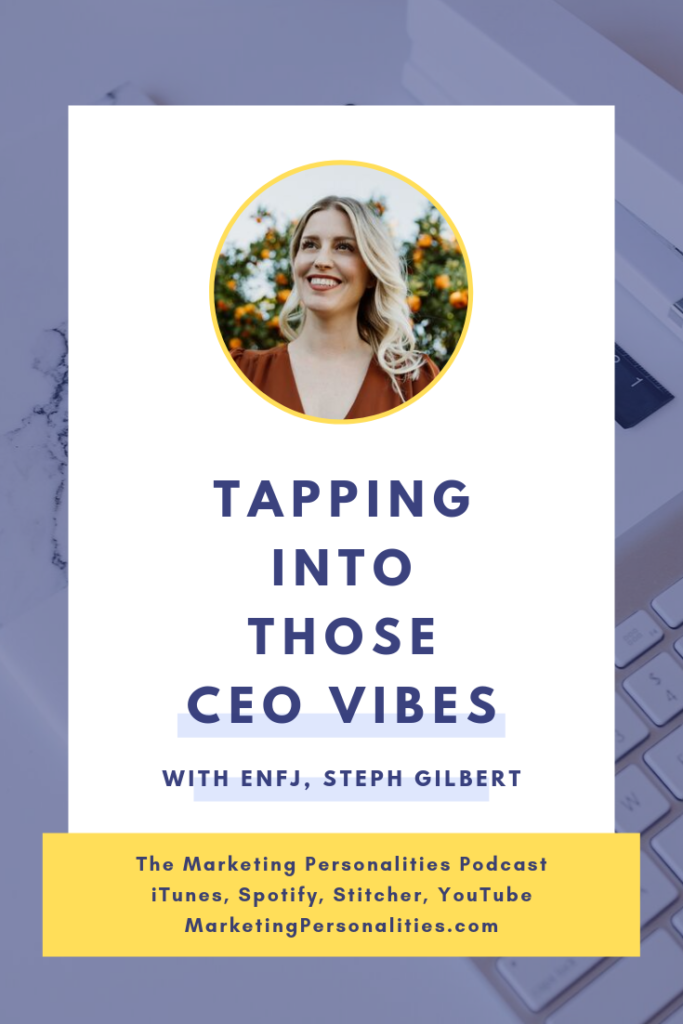 Podcast: Play in new window | Download
Subscribe: Apple Podcasts | Spotify | Stitcher | RSS