In this episode of Marketing Personalities, Brit Kolo speaks with INTJ Lanie Lamarre about what it's like to be an INTJ Marketing Personality Type, how she's come to understand, integrate, and now leverage her Marketing Personality Type to sell online courses. 
*NOTE: Affiliate links are present in this blog post. If you click on one, marked with an asterisk (*) and purchase the product, Marketing Personalities may receive a commission for referring that sale. Thanks in advance for supporting MP!
Listen to this Marketing Personalities Episode:
Podcast: Play in new window | Download
Subscribe: Apple Podcasts | Spotify | Stitcher | RSS
Listen on iTunes
Listen on Spotify
Listen on Stitcher
Watch the Marketing Personalities Podcast on YouTube:
Links Mentioned:
Selling Online Courses Episode Summary:
Welcome back to another episode of the Marketing Personalities Podcast! I'm Brit Kolo and I'm here today with Lanie Lamarre, who is THE Growth Systems Strategist at LanieLamarre.com and an INTJ Marketing Personality Type.
Lanie and I worked together back in 2019, while I was still offering long-term marketing coaching. She reflects on this experience in the episode, remembering how, at first, it was still so easy to get distracted by marketing tactics that "everyone" was doing, but weren't right for her. 
Over time, through coaching, she came to find that her INTJ-ness wasn't something to fight against, but something to leverage. 
INTJ Marketing Personality Types tend to be…
Logic-driven.
Highly analytical.
The most strategic of personalities.
To leverage those qualities, I recommend INTJs to focus on building an automated, technical sales funnel and get it to a place where it's then scaleable. 
This is the kind of strategy so many types want to put into play. But really, INTJs are uniquely poised to actually make it work. 
Lanie does this – building and scaling her technical sales funnels – to sell two specific products, that we get to talk at length about in our conversation. 
They're two online courses that I, myself, have purchased and implemented in my own business! (Which doesn't happen often – I'm not really a "course person" except when the course has been made by Lanie.) 
Check out Lanie's courses here: 
Airtable Like a Boss* – learn how to use and leverage the amazing platform, Airtable, in your business to not just track task completion but to get yourself thinking and acting like a CEO. 
Boss Mode Metrics* – learn how to integrate and use Google Data Studio to operate as your business's sole data dashboard. 
And connect with Lanie here: LANIELAMARRE.COM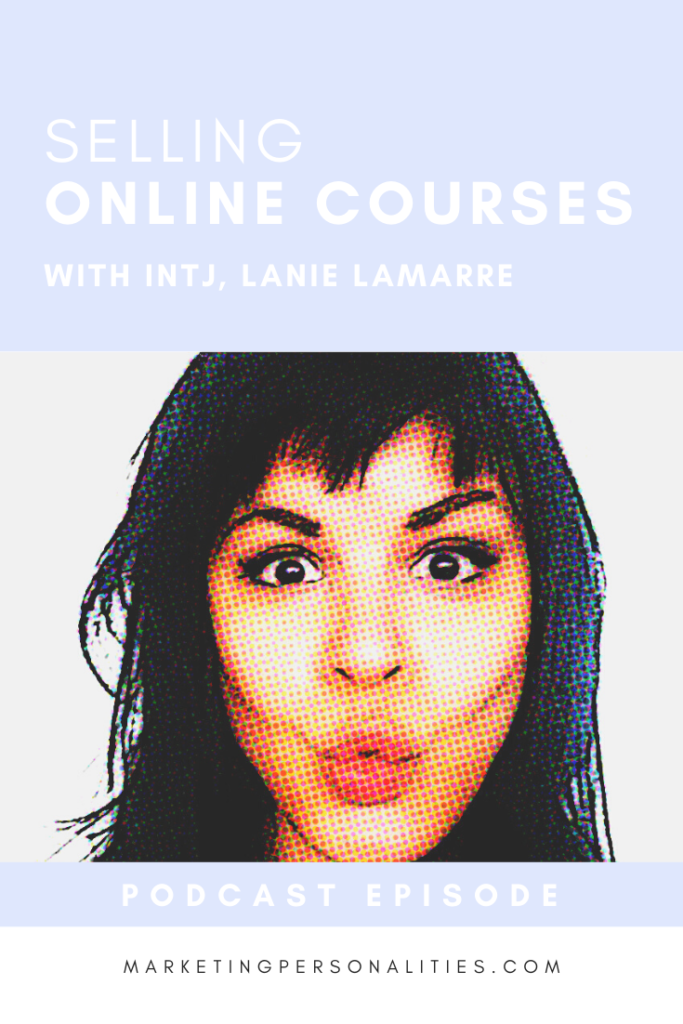 Podcast: Play in new window | Download
Subscribe: Apple Podcasts | Spotify | Stitcher | RSS