In this episode of Marketing Personalities, Brit Kolo celebrates this podcast's 100th episode, gives you the full rundown of what it's been like to produce 100 podcast episodes, and unveils what's been happening behind at the scenes at Marketing Personalities HQ! An opportunity you won't want to miss!
Listen In:
Podcast: Play in new window | Download
Subscribe: Apple Podcasts | Spotify | Stitcher | RSS
Links Mentioned:
Become a Marketing Personalities Affiliate Here!

The Marketing Personalities Affiliate Program Episode Summary:
Welcome to another episode of the Marketing Personalities Podcast! I'm Brit Kolo and I'm here solocast style to celebrate our 100th podcast episode and announce something you'll definitely want to get in on!
First, this is my 100th podcast episode! And let me be super honest – when I realized this was going to be my 100th episode, I clammed up a bit. I procrastinated recording this episode because 100 felt BIG and IMPORTANT and like I had to do something exciting and different and celebratory.
Well, I got over that. 100 episodes IS a great milestone. But I don't need to do anything fancy. I just need to keep bringing you valuable insight and information!
It's funny how our minds create these problems that don't actually exist. I kept procrastinating on this one because it felt like it had to be special. But at the end of the day, it doesn't. It just needs to be recorded, it needs to be valuable, just like all the other episodes, and it needs to be published.
So here we are! Moving on!
So while I didn't do anything too crazy with this episode, I did give you an overview of the history of this podcast and how interesting of an arc it's been in my life, in my business, and in the lives and businesses of the listeners who've been around for a while.
The podcast began as the Marketing in Yoga Pants Podcast on June 1, 2017. I started it because I was feel isolated and lonely in my work-from-home solopreneur business I had created for myself and wanted to have and share conversations with other female entrepreneurs. I thought if I could have more conversations with people who "got me," I'd be less lonely. And if I shared those conversations with others, they'd feel less lonely too.
Along with the podcast, I opened a private Facebook group where the listeners of the podcast and the podcast guests could converse and engage with each other.
It definitely served its purpose from June 2017 to December 2018, when I revamped the whole podcast and made it into the Marketing Personalities podcast.
And now we're here! Since the beginning of the year and the beginning of the podcast's new format and focus, listenership has grown and the conversations seem to be resonating at a whole new level.
Yes yes yes!
And now, as we continue on with our Marketing Personalities podcast, I have something NEW up my sleeve.
Throughout February 2019, I built the Marketing Personalities Affiliate Program and now it's ready for you to sign up for and begin making 20% commission on every Marketing Personalities sale!
And sign up on that page! I can't wait to welcome more affiliates into the program and help you share about Marketing Personalities while getting an immediate THANK YOU for sharing, in the form of dolla dolla bills.
Thanks, as always, for listening and I'll see you in the Affiliate Program!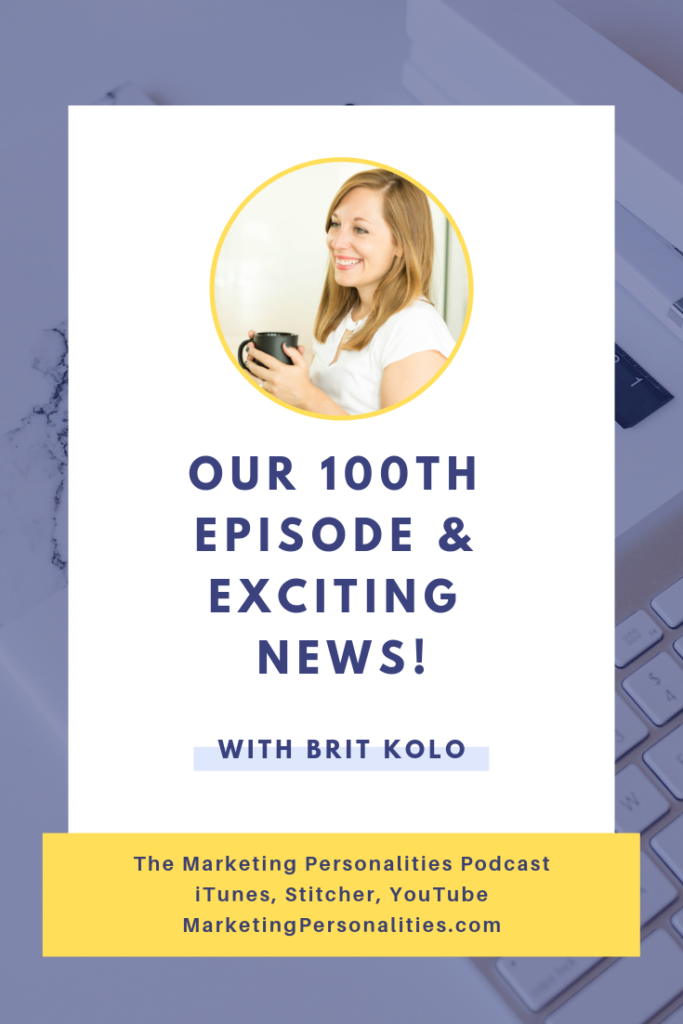 Podcast: Play in new window | Download
Subscribe: Apple Podcasts | Spotify | Stitcher | RSS