In this episode of Marketing Personalities, Brit Kolo says farewell to podcasting and fills you in on where she's pouring her "new content" energies from here on out.
Listen to this Marketing Personalities Episode:
Podcast: Play in new window | Download
Subscribe: Apple Podcasts | Spotify | Stitcher | RSS
Watch the Marketing Personalities Podcast on YouTube:
Links Mentioned:
I don't want to podcast Episode Summary:
Welcome to this episode of the Marketing Personalities Podcast. I'm Brit Kolo, the Founder of MarketingPersonalities.com and your host.
In this episode, I'm dropping some pretty big news. Big news for the podcast. But very small news in the grand scheme of things.
This is my final podcast episode. Yup. After almost 3 years of podcasting, I'm putting the mic away for a while to focus on writing.
Marketing Personalities is still going strong. Products are still available, #marketingthatfeelsgood is still what we're all about. I just don't want to podcast anymore. So I'm not going to.
To make sure you receive the latest blog content from me moving forward, go to MarketingPersonalities.com, click your Type, and opt in to receive your best marketing strategy details. That way, you're on my email list AND I'll know your personality type so I can only send you the content that pertains to YOU!
Cool, huh?
Hey, thanks for listening. To this episode and all the rest. I'm so grateful.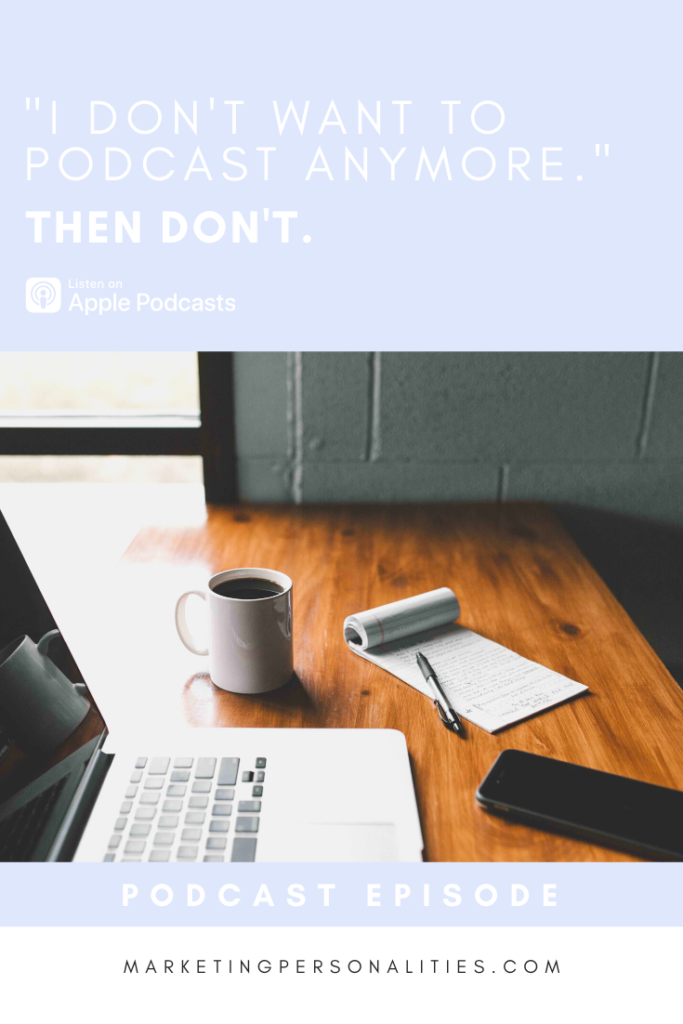 Podcast: Play in new window | Download
Subscribe: Apple Podcasts | Spotify | Stitcher | RSS