In this episode of Marketing Personalities, Brit Kolo interviews Dennis Schiraldi, who is the Founder and Host of DOYO Live!, a super cool marketing conference I'll be speaking at in October! Hear how Dennis has successfully launched and established a major marketing conference and created a hub for professional connections as an ESTP.
Listen to this Marketing Personalities Episode:
Podcast: Play in new window | Download
Subscribe: Apple Podcasts | Spotify | Stitcher | RSS
Listen on iTunes
Listen on Spotify
Listen on Stitcher
Watch the Marketing Personalities Podcast on YouTube:
Links Mentioned:
Get your DOYO Live! tickets here  
Dennis's Email: dennis@doyolive.com
Dennis on Twitter: @dschiraldi
DOYO Live on Facebook: @doyoliveyoungstown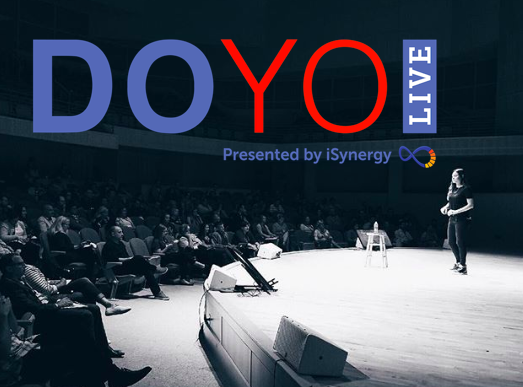 Establishing a Successful Digital Marketing Conference Episode Summary:
Welcome back to another episode of the Marketing Personalities Podcast! I'm Brit Kolo and I'm here today with Dennis Schiraldi, who is the Founder and Host of DOYO Live!, a super cool marketing conference I'll be speaking at in October!
Dennis and I are here today to discuss what led him to found and host a major marketing conference and what that whole process is like.
But before we dig into that, you've got to get to know this guy.
About Dennis Schiraldi's Entrepreneurial Life Right Now
Dennis's entrepreneurial journey started when he was about 12 or 13 years old when he started a grass-cutting business, which then parlayed into a snow-shoveling business in Eastern Ohio. He remembers, even back then, knowing that he liked making his own schedule and charging his own rates, as he watched his older sister work hard at her waitressing job without either of those things.
Over the years, Dennis has held many different types of jobs. The path that has led him to today seems to have begun when he was working for General Electric (GE), aiming to get their marketing efforts online by using social media. This was back in 2006, which was NOT a time most companies, even small ones, let alone behemoths like GE, were into social media and creating a presence online past their own websites. Nevertheless, Dennis persisted.
He then founded his Marketing Agency that worked primarily with B2B Healthcare IT companies. What a niche, right?! He then moved from Columbus, back to his hometown of Youngstown, OH and realized his hometown area didn't have a great hub for professional marketing and business owner connection. Being the driven person he is, he launched his own conference, DOYO Live! To join together marketing and business professionals in his local area. Soon after that, he launch his own print publication and today, he's running his marketing agency, his conference, and his print publication all at once.

Dennis is an ESTP
As an ESTP, Dennis is very much a Visionary who dreams big and makes big things happen consistently. And he reflects in the interview that from the outside, people often seem him as a risk-taker, maybe a little reckless, but in reality, everything he does is quite calculated.
From my perspective, I see this as a common misconception of ESTPs – that they're always on the move and being a bit reckless. But it's just not true. They're Thinkers (T) and make decisions very much based in logic. They calculate everything they do. They simply move at a pace faster than most other personalities so while they're moving on to the next thing and going for the next gold medal, most others are still trying to catch up.
About DOYO Live!, Dennis's live digital marketing conference
DOYO Live! is a digital marketing and interaction design conference, held in Youngstown, Ohio on October 17 and 18, 2019. Coming up in just about a month! I'm so honored to be speaking at it!
DOYO Live! was started after Dennis moved back to Youngstown, was running his marketing agency, and realized his hometown area needed a bit of revitalization in his industry of marketing and business.
To get the project started, Dennis validated the numbers; he checked to see how many marketing professionals were in a 60-mile radius of his small city. After finding there were over 65,000 of them, he knew he had a large enough population to make this event a success.
He then called on his own personal network to see if he could partner with another company or individual that would do this conference with him. After receiving a bunch of "No's" Dennis went into the project on his own.
For Year One of DOYO Live, his goal was to have 150 people in attendance. Then, through the magical grapevine of the Internet, Dennis was connected to Joe Pulizzi, Founder of the Content Marketing Institute and Content Marketing World in Cleveland, Ohio. Joe agreed to be the Keynote Speaker of this brand new conference (WHOA!) and year one was capped off with an incredible speaker lineup and over 200 tickets sold! This helped to establish Dennis in his own backyard and establish the conference as THE digital marketing event to attend in the region.
Knowing that Dennis is an ESTP, I can see his natural skill of connecting with people and creating relationships as his winning strategy in making his businesses and especially his conference a consistent success.
Attend DOYO Live! 2019
Attend DOYO Live! 2019 and get to meet Dennis and I in person in October!
And again, the details are:
It's happening on October 17 and 18, 2019 – just about a month away. It's in Youngstown, Ohio, so if you're Pennsylvania, Ohio, Virginia, Michigan, the mid-west, get yourself over to this conference. I know it's going to be great. I'm so looking forward to speaking and also attending all the sessions I can get myself to because I can sense the quality of the information is going to be top-notch. So get your ticket, get yourself there, and Dennis and I will see you next month!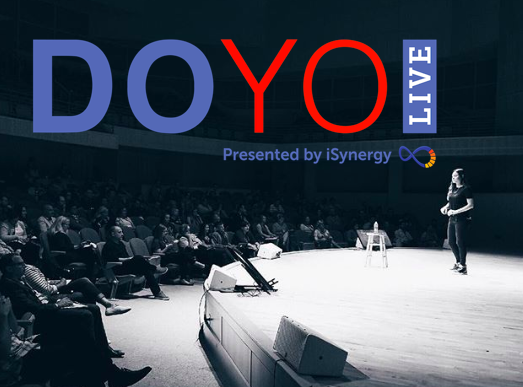 Contact Dennis Schiraldi
Email: dennis@doyolive.com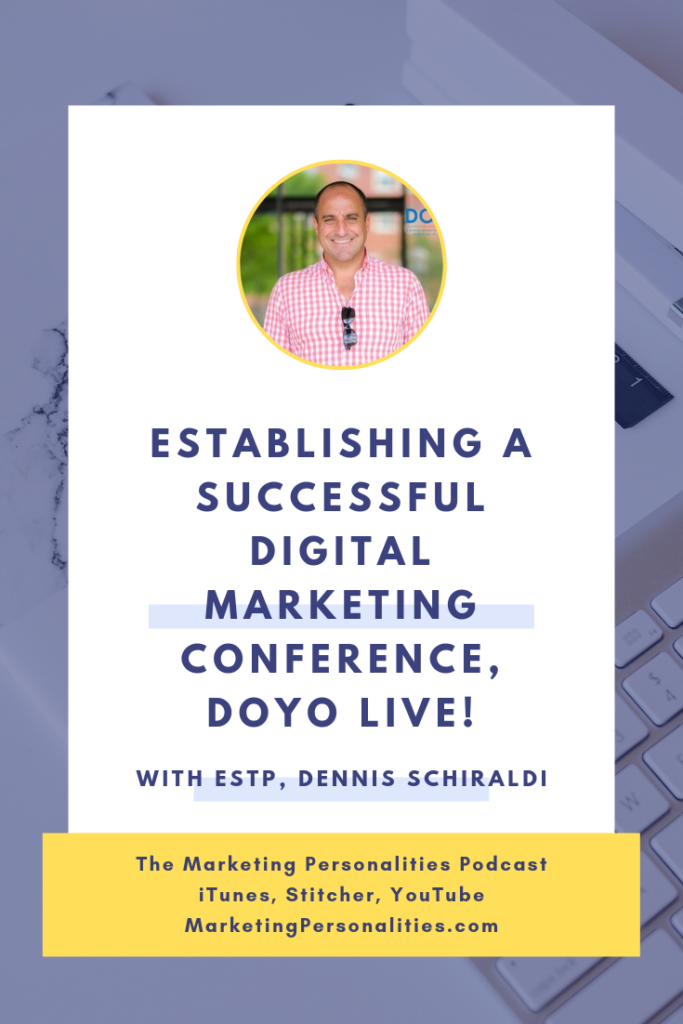 Podcast: Play in new window | Download
Subscribe: Apple Podcasts | Spotify | Stitcher | RSS